Previous
Launch Facts


You Should Know
#1 Vendor on JVZoo 2022

Top 6-10 Affiliates Always Close in 5 Figures

Over a Million Dollars In Affiliate Sales Done For Partners

Over $5,700,000 Paid In Commissions

Top 25 Affiliates Always Close in 4 Figures

Always Close 200+ Sales for Close JV Partners

JVZoo Top-3 Affiliate & Vendor - JVZoo User Of The Year 2020 to 2022

Conversions as high as 34% on Front End

Always in Top-3 on Leaderboards
Join Our JV Notification List


For Contest & Launch Updates
Get Instant Commissions via


JVZoo Affiliate Network

#1 VENDOR
on JVZoo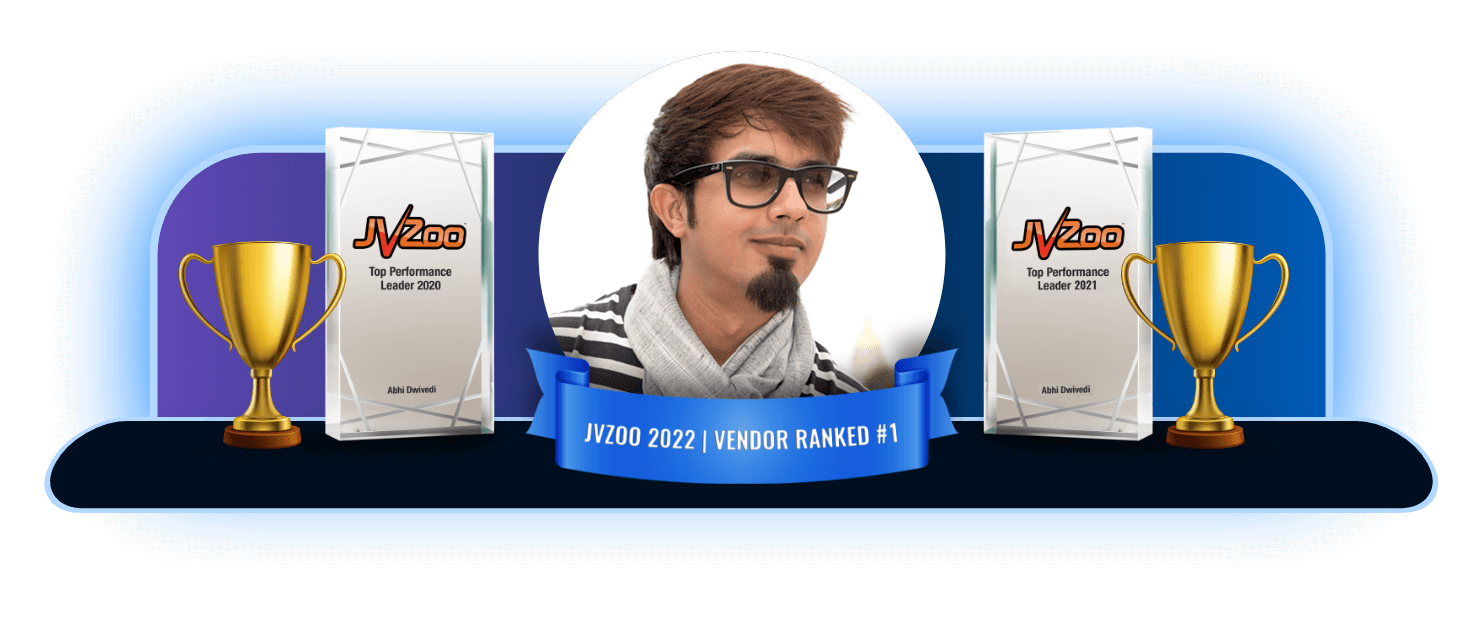 Multiple Times JVZoo
Top Performer

Introducing

YouTube Shorts, TikTok, Instagram and Facebook stories, all combined, get over 25.8 BILLION views every single day.
Stories are the most critical social-media elements in 2021 and 2022. They are the fastest way to growing your audience right now. You simply cannot be ignoring Stories and Shorts anymore.
Create stunning looking "Stories" and "Shorts" style vertical video using 100s of templates for marketing & video ad campaigns, designed to get you more clicks, engagement, buyers-traffic & sales using StoryReel.
With just 5 minutes of extra work, you could tap into 25.8 BILLION views every single day and skyrocket your traffic overnight.
Start Leveraging YouTube Shorts, Instagram, TikTok, SnapChat and Facebook Stories To Get More Views, Engagement & Sales From Your Marketing & Ad Campaigns!
Hey!
It's
Abhi Dwivedi,
founder & creator of ReelApps, a powerful video creation & marketing suite.
#1 JVZoo Seller 2022
Thank you for checking out our Sonority partner's page.
If you don't know me, I've been an online marketer and software developer for over 15 years now, having done multiple six figure product launches, webinar promos and running multiple successful YouTube channels; on top of all the other cool things me and my team does. In the past few years, I've had multiple Best-Seller software products with thousands of users actively using and benefiting from our products.
Our products deliver real life results, they convert for our partners and our support team is 24/7 available to help our users achieve more.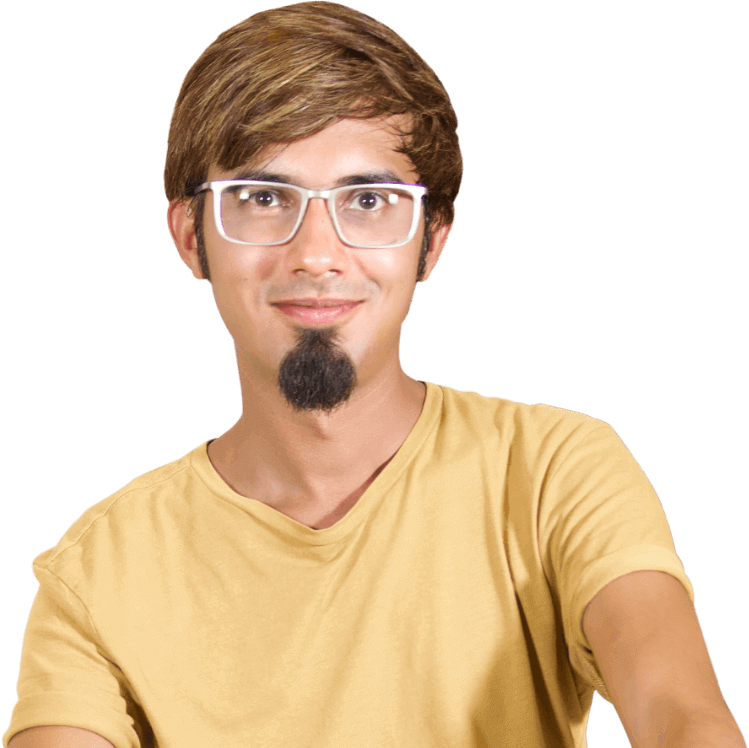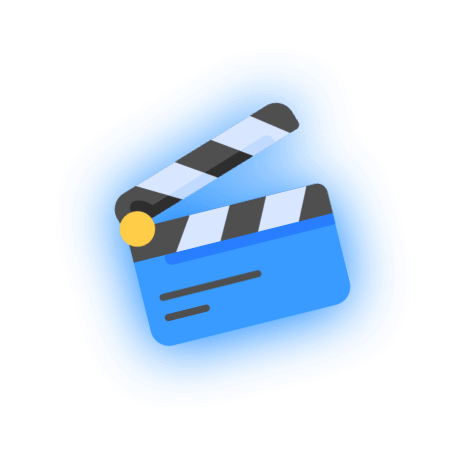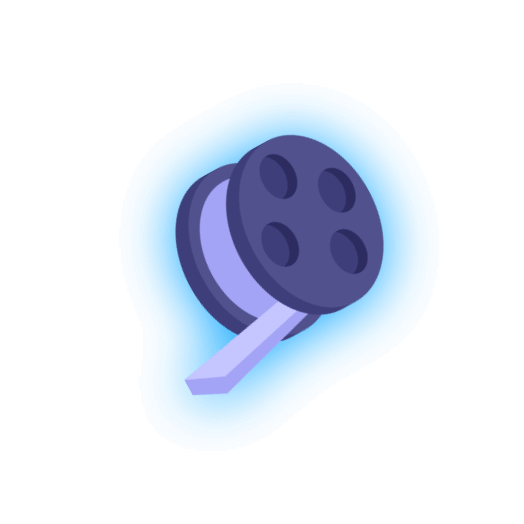 What Is
StoryReel?
Stories and Shorts are the most popular video format right now. YouTube Shorts get over 6.5 Billion Views Every Day Instagram Stories has over 500 Million Active Users TikTok has 65.9 Million Active Users in US alone Facebook Stories get 145 Million Views Every Day And then there's SnapChat, that alone gets 18 Billion Views Every Day
We're talking of over 25.8 Billion Views Every Day on vertical-style videos. Stories and Shorts are the present and the future of videos.
But create Stories or Shorts style video isn't easy or fast!
Stories are very popular right now, with pretty much every social media app has introduced them. They're like visual twitter, giving users the ability to share what they're doing right now using pictures and videos, hence they are so popular and viewers/followers always look forward to them. This gets you 100X more engagement and reach, increasing CTR and more dedicated action on your call-to-actions, creating higher ROI.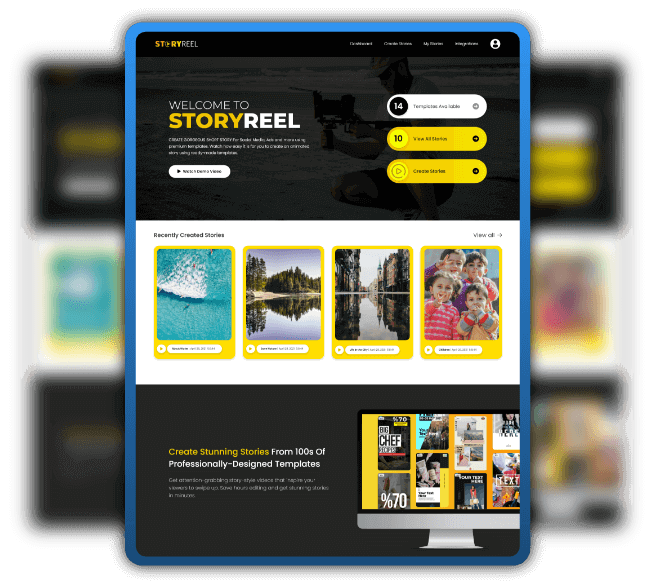 In fact, 130 MILLION users on Instagram, tap on Shopping related posts every month. That's 130 Million buyers on Instagram alone.
PLUS stories or shorts style vertical videos are optimized for mobile, helping your videos stand out in the ever crowded timeline with boring content. Stories videos give you an edge over everyone else.
Everyone wants to get on but it's not easy to create them.
The solution is to easily create tons of stories or shorts style vertical videos that users can use for their ads and for their marketing.
But users don't want to spend hours creating, designing, and rendering stunning looking stories videos.
What they want, is the ability to easily create shorts and stories videos by quickly & easily editing proven stunning-looking animated video templates for their marketing and for their ads.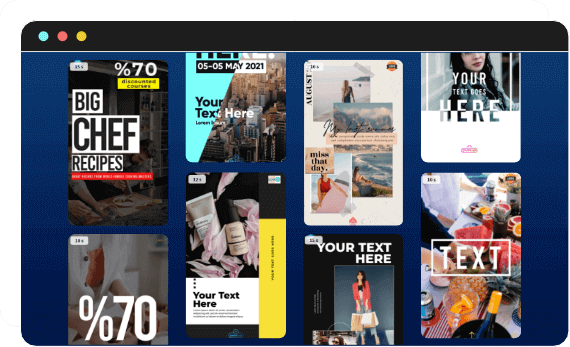 That's exactly what

StoryReel helps them do.
With the ever-growing reach and adoption of video content across the globe, it's VERY important to create videos that actually grab attention and stand out
StoryReel lets users create stunning looking vertical stories or shorts videos by simply choosing from 100s of professionally crafted animated video templates that they can easily customise in 3 easy steps. These templates can be customised for any niche and anyone with basic knowledge can create tons of amazing videos using them, for themselves and their clients.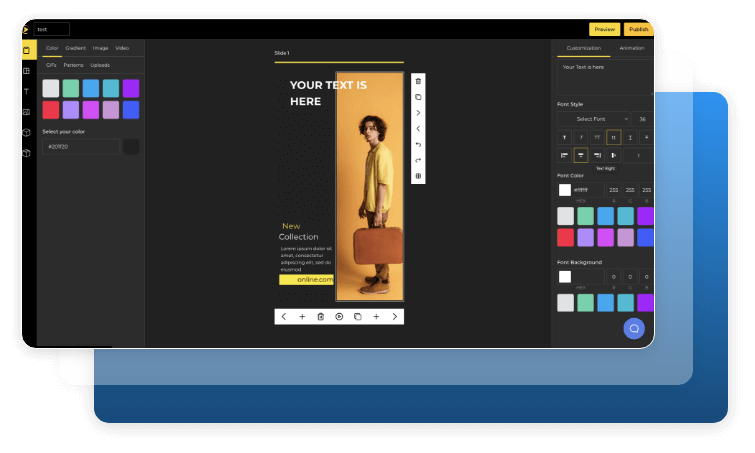 lets you do all of this and more:
Commercial Usage License Included
Create Stunning Looking Stories or Shorts Vertical Videos Using 100s of Templates
Easy to Edit Vertical Video Templates
Pick from 100s of Video Templates to Edit from tons of niches
Each Template is 100% Customizable & Can Be Used for Any Niche
Access to Millions of Images in ImageLibrary
Access to Millions Video-Clips in VideoLibrary
100 Swipe-Up styles to choose from
Access to 1000+ Font Styles
Access to 10,000+ Background Music in MusicLibrary
Upload your own Images, Video Clips, Music or Voiceovers
Text-To-Speech Features with tons of languages & accents
Create Longer Videos – Use Loop Feature to Create Longer Videos
Use ReelMerge Feature to Join Multiple Videos into One (Longer Videos)
Add "Swipe Up" Animation on all videos.
One-Click Publish as Facebook Stories
One-Click Publish as YouTube Shorts
One-Click Publish on Facebook Pages, Groups and Profiles
Download & Publish on TikTok, Instagram, SnapChat, WhatsApp & more
Create years worth of videos for all social media sites
Render in 720p or 1080p Quality
Download video to your own computer
Download video to your own computer
Create or Edit any video templates, as many times as you want
All your own Call-To-Actions, Links to your offer pages & more
No monthly or setup fee unlike other tools like tools
Create & publish Stories Style Videos for your clients & make money
Detailed & Easy To Follow Video & PDF Tutorials
GDPR Compliant Application
24/7 Dedicated Support
Special Launch Week Offer – Prices goes to $67/monthly in a week
Newbie Friendly – Very easy to use interface
No need to connect ANY paid API
Connect Facebook Accounts In 1-Click.
No need to create any App.
Create & Publish personalized Stories Video for your followers
100% Control over everything.
Grow your YouTube Channel, Facebook Pages, Groups, Instagram Accounts, SnapChat, TikTok and Twitter using pattern interrupting videos.
Add 1000s of new followers every day with viral share-worthy engaging videos that are easy to watch on mobile too.
Cloud Based. Nothing to download.
100% Whitehat and approved software.
Established & Evergreen product with regular updates.
StoryReel comes with Sonority, SyVID, ScriptReel, TrimReel and LIVEreel integration, giving you the ability to seamlessly share your video among other ReelApps.
StoryReel is
perfect for
anyone trying to promote their business online, generate traffic from social media and more. It's perfect for marketers and newbies who want to promote their videos, podcasts, video courses, videos ads, YouTube videos etc. and grown their following.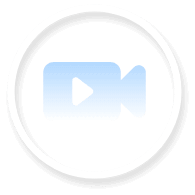 For Video Marketers
create video to increase your reach, add more subscribers or simply turn your podcasts into animated video content for social media.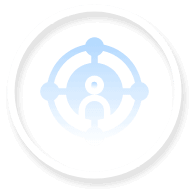 For Affiliate Marketers
convert your email or text review into an animated review-video promo that you can launch-jack and share on Facebook, Instagram and YouTube Shorts to make commissions.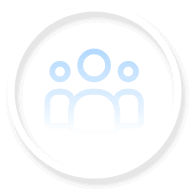 For Local/Agency Marketers
start helping local businesses like restaurants or gyms promote themselves on social media and using ads by creating stories or shorts style, attention-grabbing animated videos and getting paid big.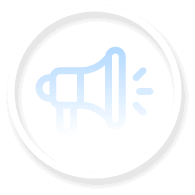 For Newbie Marketers
quickly and easily create your first stunning looking stories or shorts animated video to promote your services, your offers or your websites. No need for complex video recording and editing know-hows.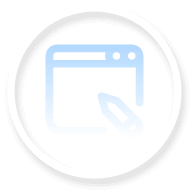 For Bloggers & YouTubers
turn your blog post into an short educational stories or shorts style video to share on your Facebook, Instagram, YouTube Shorts or LinkedIn or repurpose your old YouTube video and create a fresh new shorts videos to publish and reach new audience.
At $37

for most popular license,

this is a 100% no-brainer deal for your customers. Video apps are very popular and StoryReel solve a major real-world problem, helping your customer finally leverage "stories" and "shorts" on top social media platform using the power of videos. COMMERCIAL LICENSE INCLUDED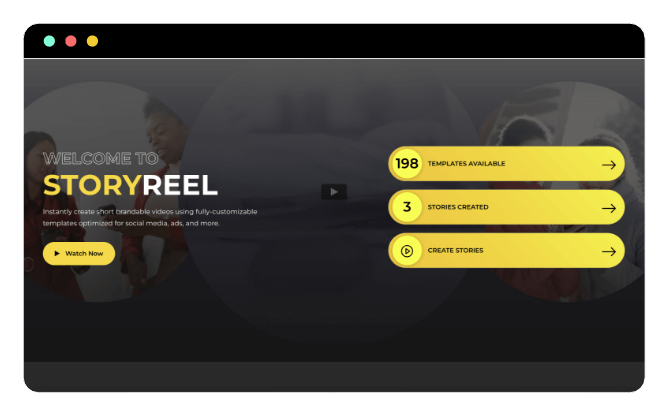 Watch StoryReel

In Action:
Launching on 31st October 2021 @ 11 am EST. Perfect time of the month for a solid promo.
HUGE Webinar Campaign – Guarantee 4-figure commission if you mail prelaunch
Earn up to a staggering $300+ per sales!
MASSIVE Prelaunch Campaign designed to make YOU thousands before you even mail for the live offer. (Always mail for prelaunch)
Multiple webinars every day of the launch to make you more commissions.
Over $10,000 In JV Prizes.
$6,000 Opening Contest.
We reciprocate hard. Currently Top-3 JVZoo Affiliate & send 200+ sales on our top partners promos.
Our products & funnel convert. Guaranteed 5-figure promo if you do a minimum 3-day campaign.
8-Figure copywriter onboard
Our VSL, Copy and the entire funnel converts with double digit EPCs. Our last launch FE converted at 34% to start off with.
Perfect for Video Marketers, Affiliate Marketers, local marketing, Facebook ads, ecom, social, traffic, SEO and MMO marketing lists
Established and well supported product
BATTLE
TESTED FUNNEL
Designed to convert like crazy!
UPSELL #1
StoryReel UNLIMITED
$67
UPSELL #2
StoryReel PRO
$47
UPSELL #3
StoryReel Business
$37
UPSELL #4
StoryReel Masterclass
UPSELL #1
StoryReel Unlimited ($67/yr)
The Unlimited upgrade super charges the StoryReel app and unlocks access to 200 NEW Stories & Shorts Video Templates. Unlimited also unlocks 10 New Monthly Template (added each month). Unlimited users will get access to the brand new ReelMerg feature to join multiple videos to create longer videos, TrimReel feature to create square or different style videos, 65+ Video Transitions Styles, 75+ Animations Styles, Ability to create unlimited videos, create & save unlimited video templates, create FHD Videos, Priority Video Rendering, Cloud Storage, Account Manager + Priority Support and a special BONUS: VideoFlix PRO to host all your short videos and sell at any price.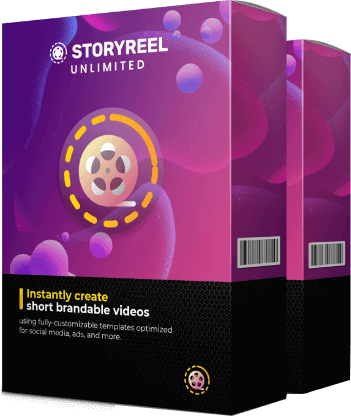 UPSELL #2
StoryReel PRO ($67)
This is the powerful StoryReel upgrade with professional and advance features to help your customers do more and make more money using StoryReel.
POWERFUL Auto-Video Creator
Create 100s of Videos Automatically
No More Creating Videos Manually
Agency License Features
Sub-User Account
Virtual Assistance Account
Publish Unlimited Videos Every Day
Connect Unlimited Facebook Accounts
Share on Instagram via Dropbox
Share on SnapChat via Dropbox
Outsourcers & Developers License
Newbie Friendly & Easy to Use
Everything Cloud-Based. Use from anywhere
ReadyMade Agency Website with Paypal Checkout
Video Traffic Generation Training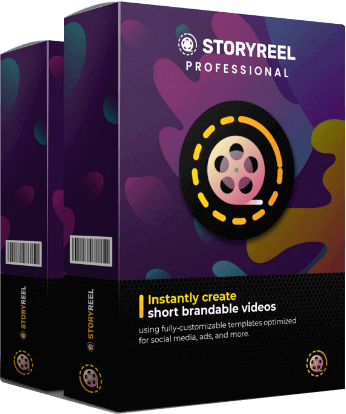 UPSELL #3
StoryReel Business ($47)
With the StoryReel Business, users will get full business features including a custom done-for-you professional looking YouTube Business Website with custom checkout. They also get the Team & Virtual Assistant Access, Clients Access, DFY Client Contract Templates, Business Finder feature and 100+ Facebook Ad Templates.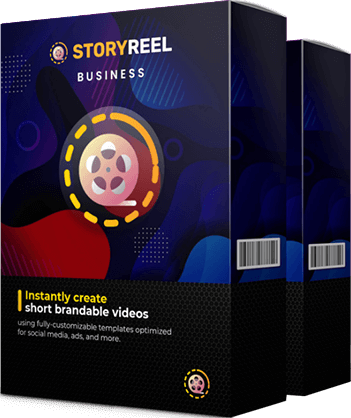 UPSELL #4
StoryReel Masterclass ($57)
With the StoryReel Masterclass, users will get access to 4 weeks' worth of intense stories and social media marketing training to help them make the most out of StoryReel and start dominating social media and rank #1 on Google mobile search using stories and making sales.
Find UNLIMITED Leads & Clients
Use to find leads Globably
Commercial Usage License
Sub-User Account
Virtual Assistance Account
Cloud Based - Nothing to Install
Powerful A,I. Finds Your Perfect Leads
Contact Leads & Clients From Dashboard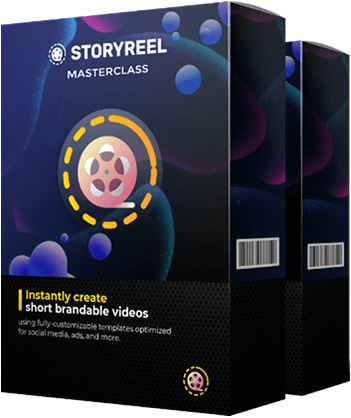 UPSELL #5
CourseReel ($67/yr)
CourseReelAI helps users create profitable video courses using just a keyword or an idea. It comes packed with ability to create 50 video courses for a special discounted price, all powered by AI recommendations and our powerful easy-to-use video editor to create and render professional looking video chapters for your new video course.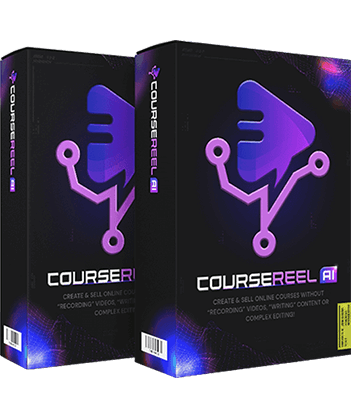 UPSELL #6
Sonority ($97/yr)
Sonority is a cloud-based voice-over and music-track synthesizer app that lets you create audio tracks for your videos or podcast. Sonority lets you pick from over 15 different voice-over articles, copy-paste your text and convert it into a human-like voice in just a click. Sonority lets you pick from 1000+ A.I.-created music or gives you the ability to create unique music tracks for your videos using A.I. on complete autopilot, without being a musician or artist. Simply pick the type of music you like from 15 different categories and the A.I. will automatically create it for you.
Finally, you can use Sonority to mix and merge multiple different audio files (voice-overs and music both) into an audio track for your videos, podcast, courses and more.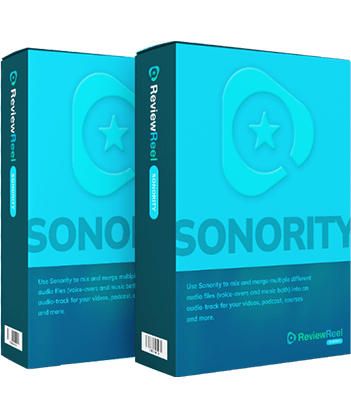 LAUNCH CONTEST

& PRIZE MONEY

As if this isn't already a complete no-brainer, especially at this price, we're also throwing in over $10,000 in affiliates prizes:

OPENING CONTEST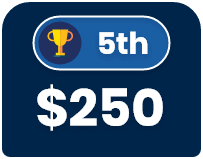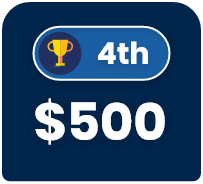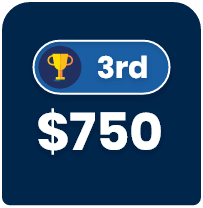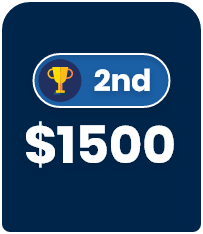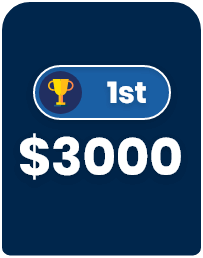 MID CONTEST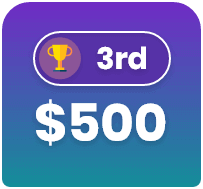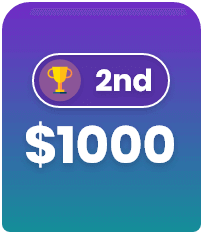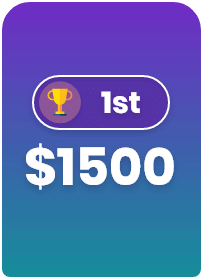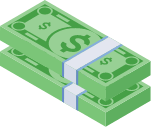 And more
daily contests!
NOTE: Cart closes and contests end on 5th Nov 2022 at midnight.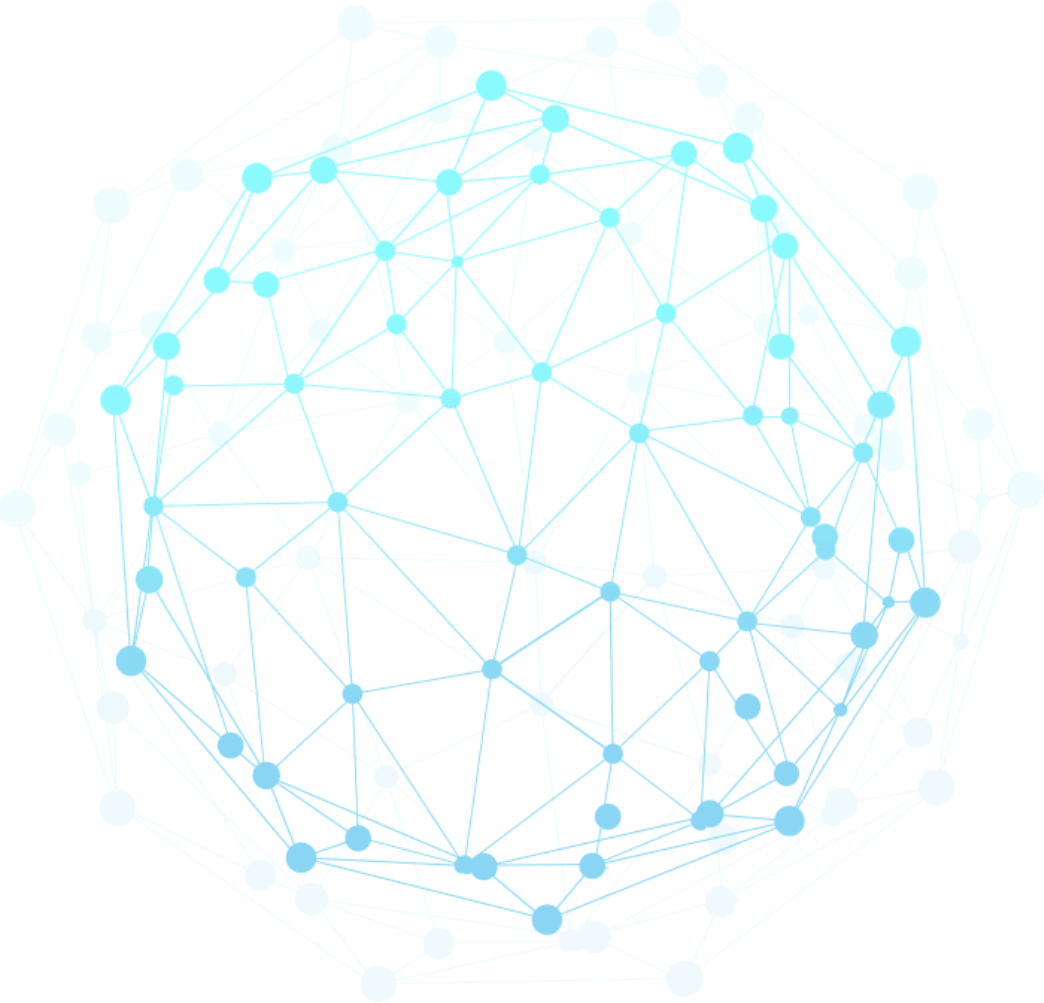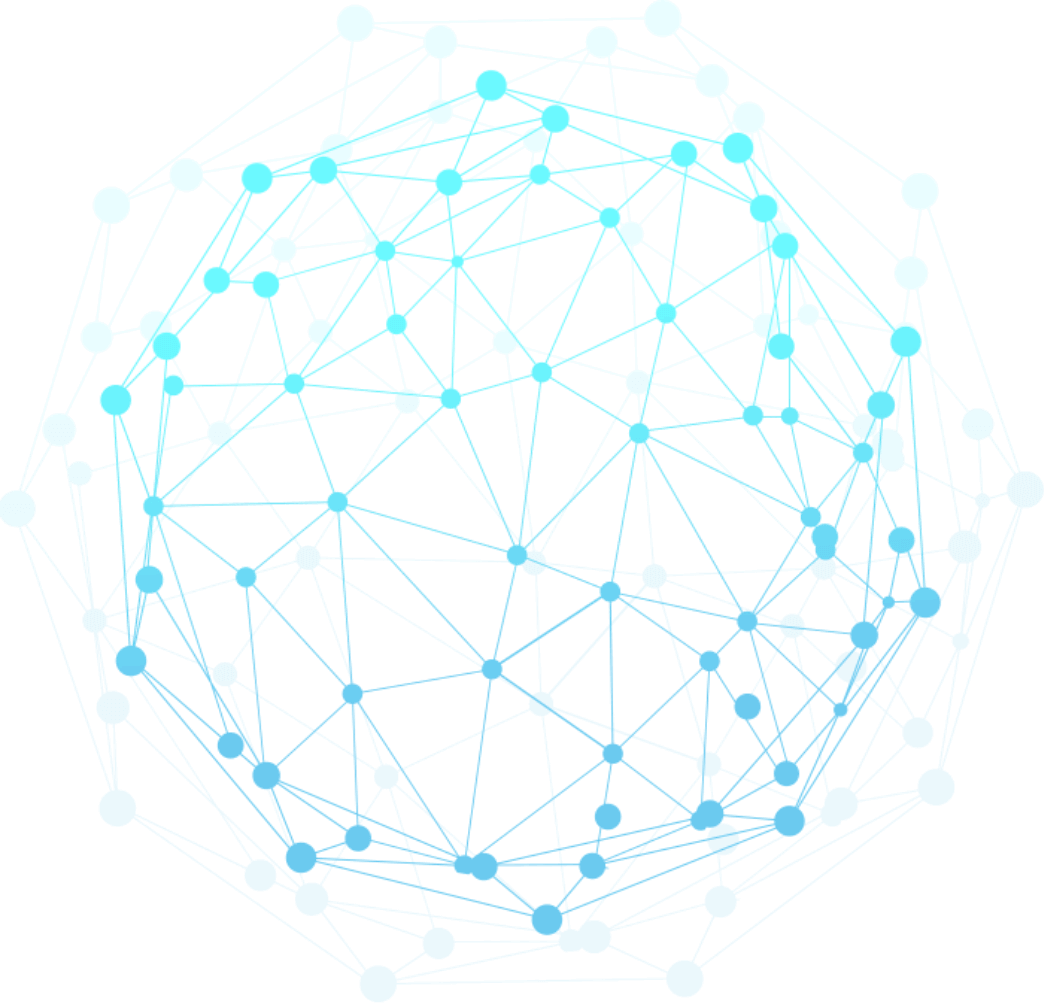 DO WE
RECIPROCATE?
I work very closing with our TOP partners and always reciprocate hard. Being a JVZoo High Performance Leader, multiple awards under our belt, always finishing in top-3 of leaderboards and millions in sales done for partners, you can be assured that I've got your back. I always do over 200+ for our partners on the right product.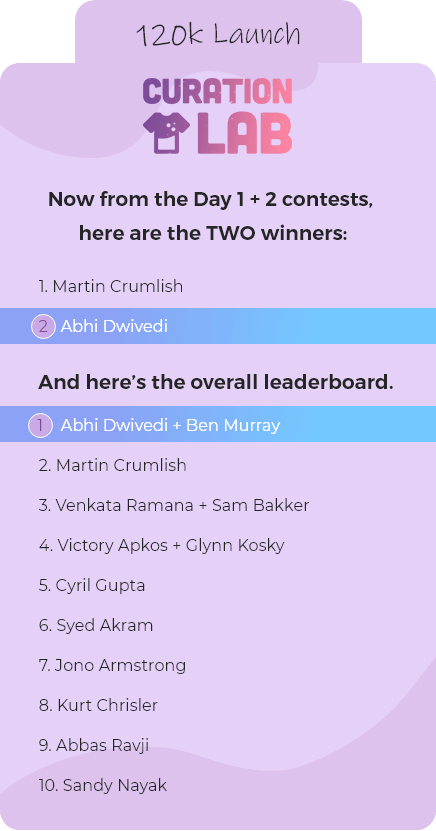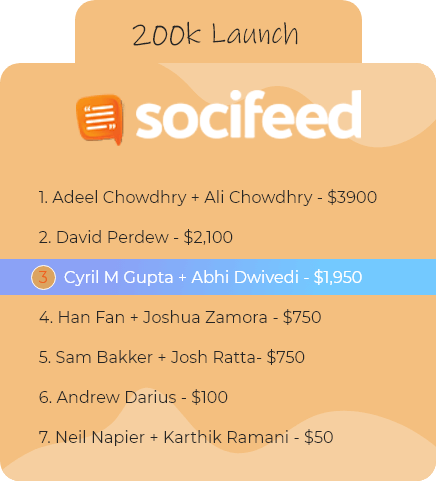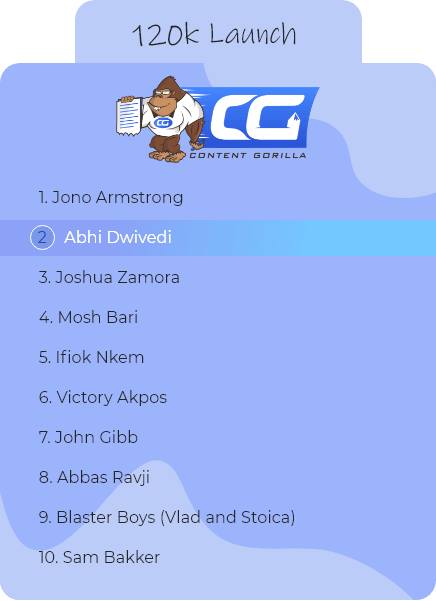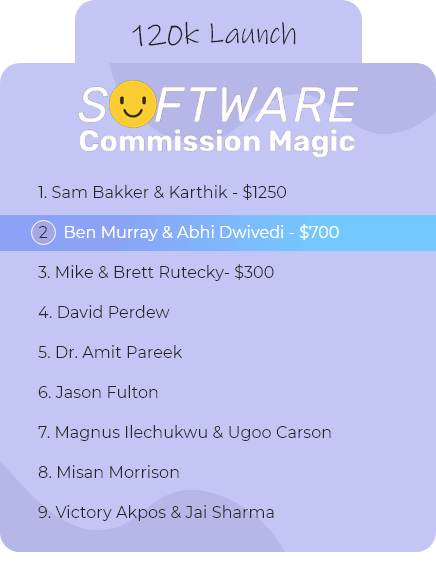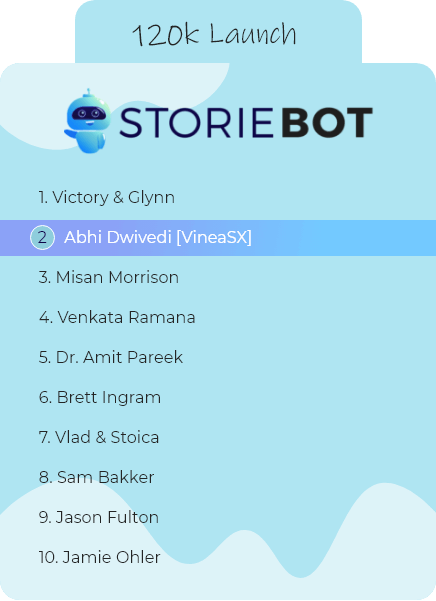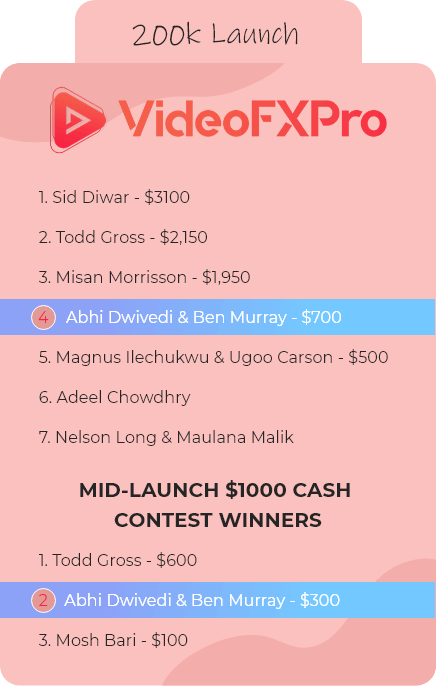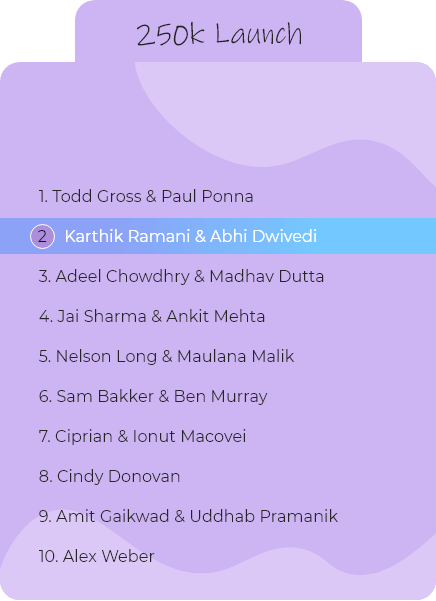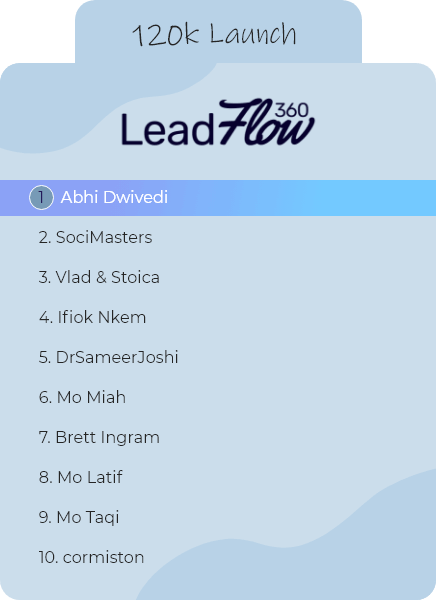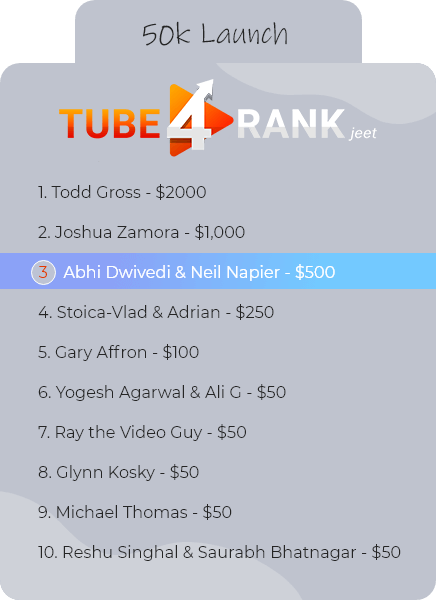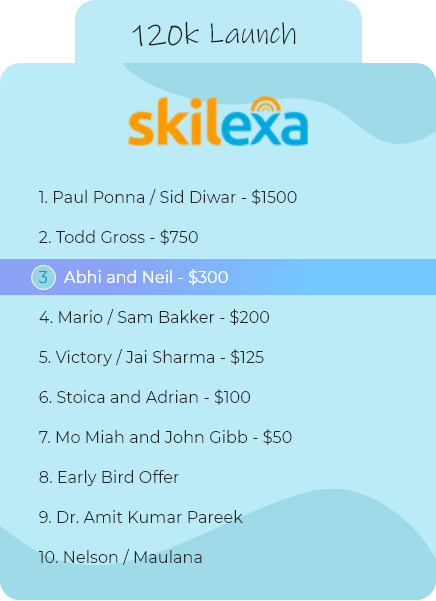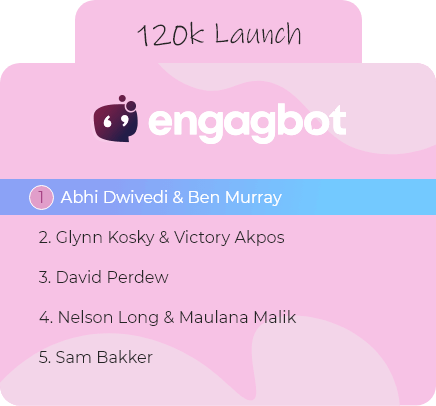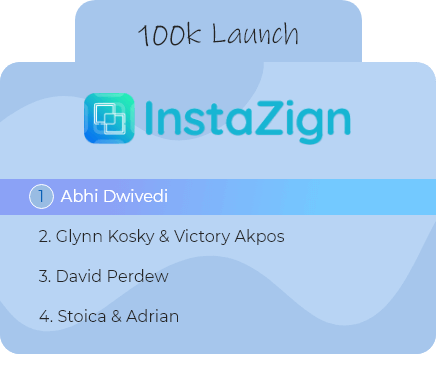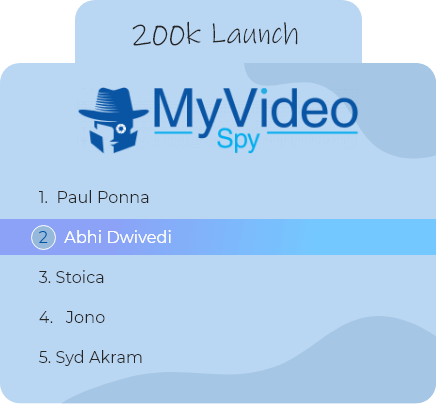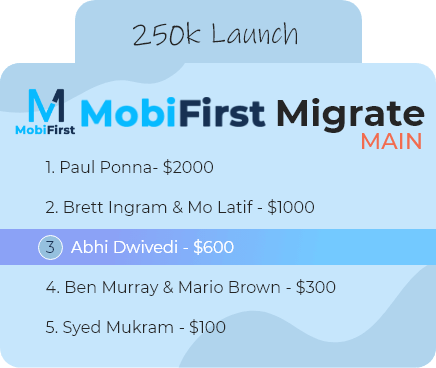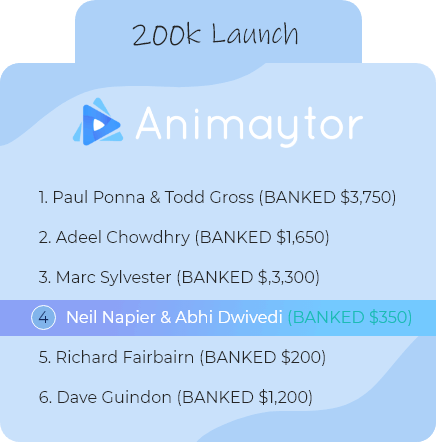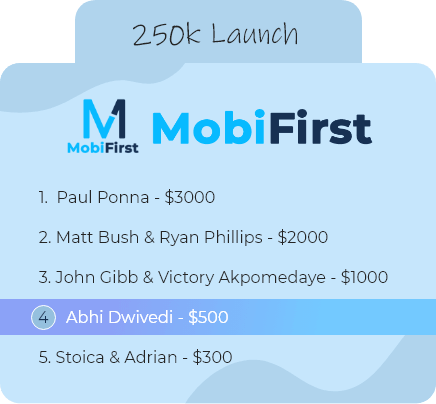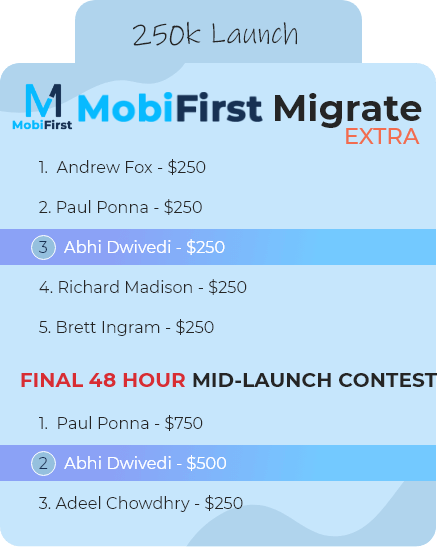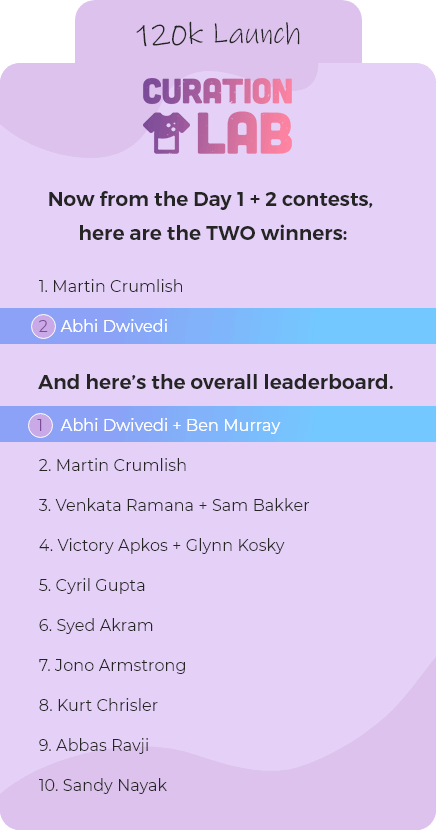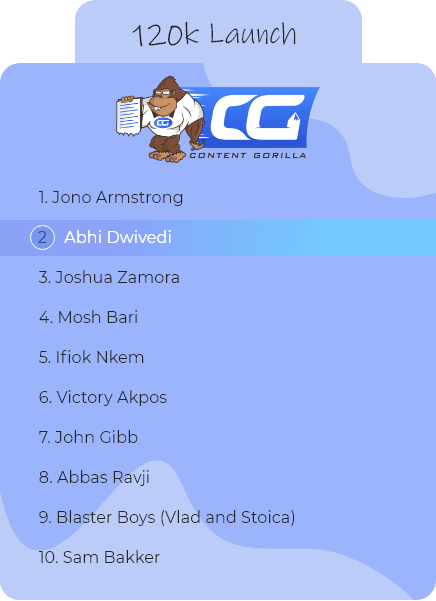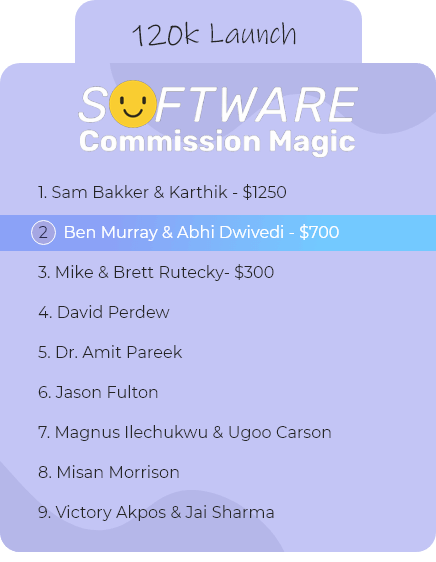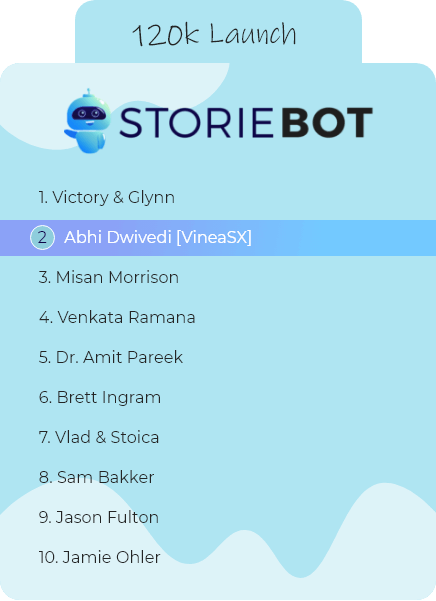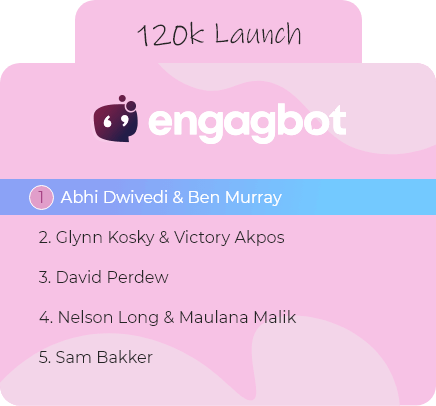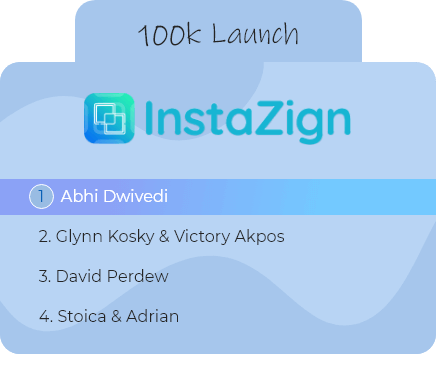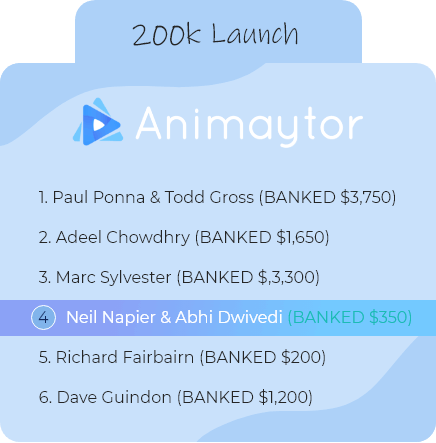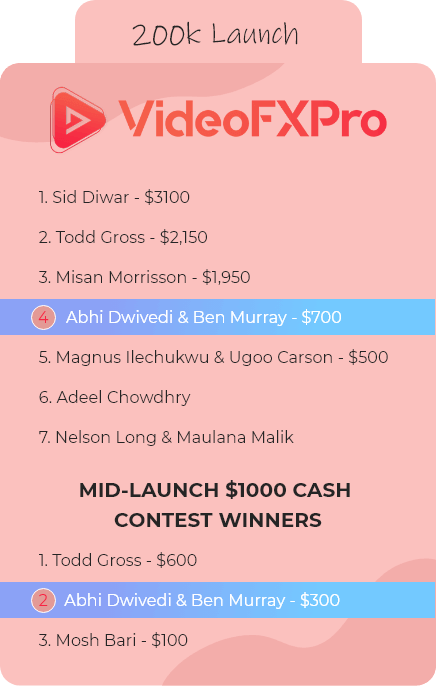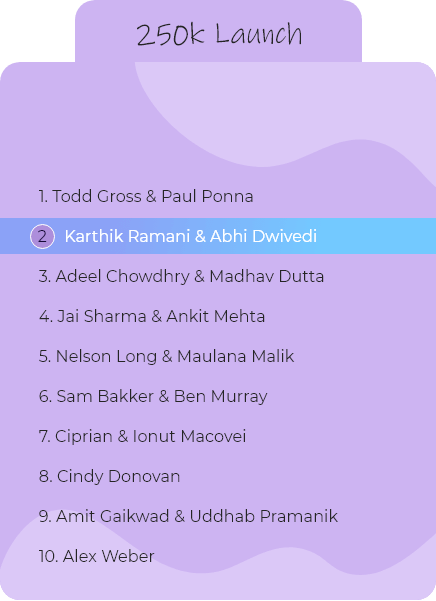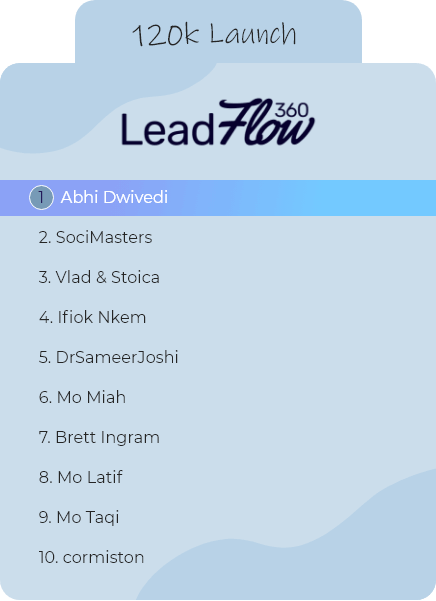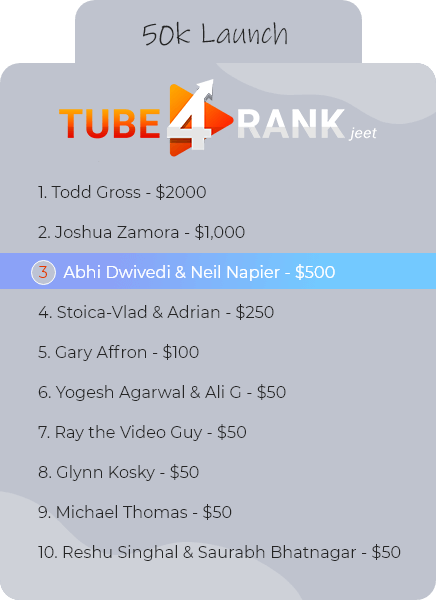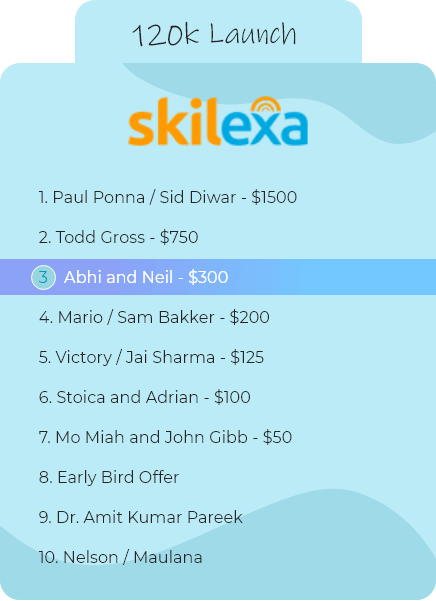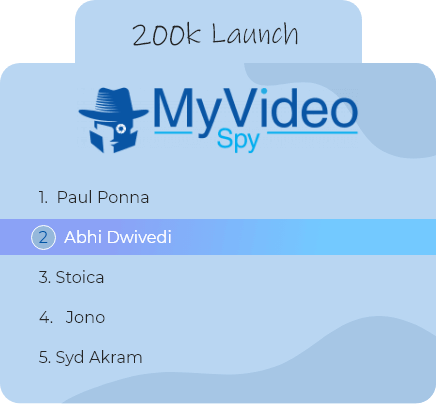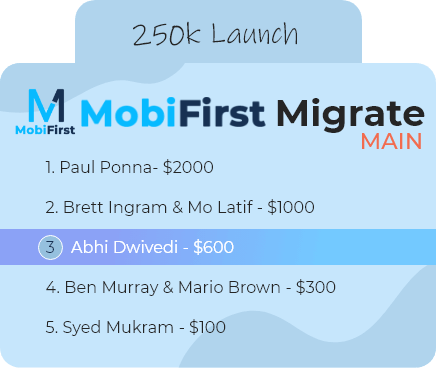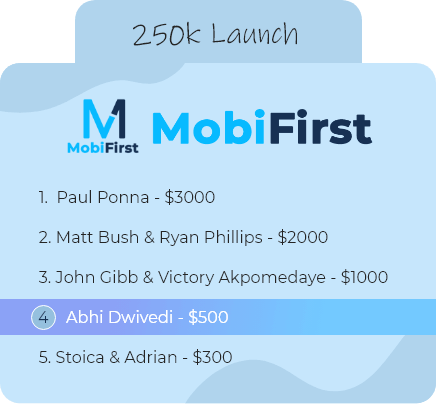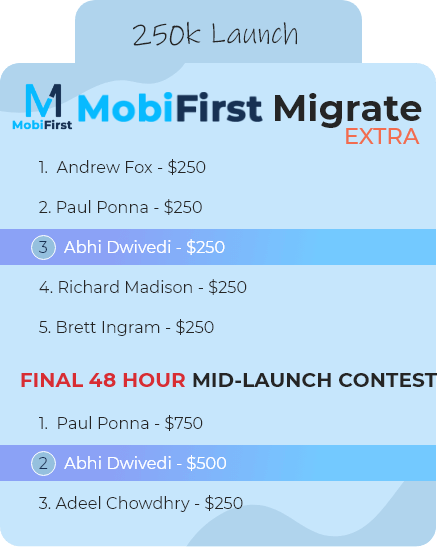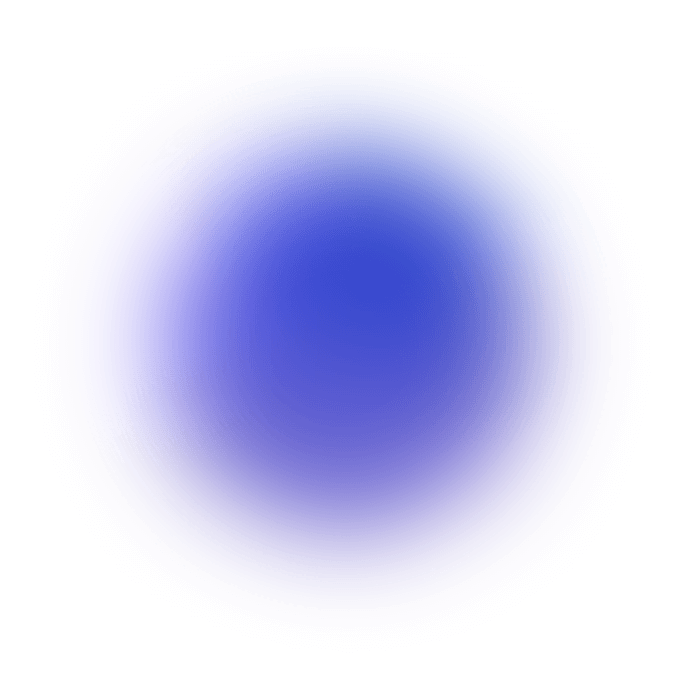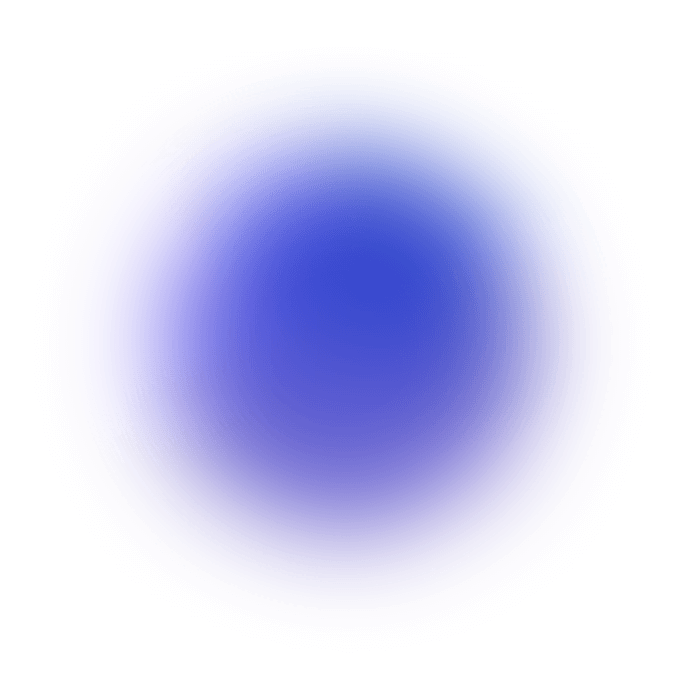 #1 VENDOR
on JVZoo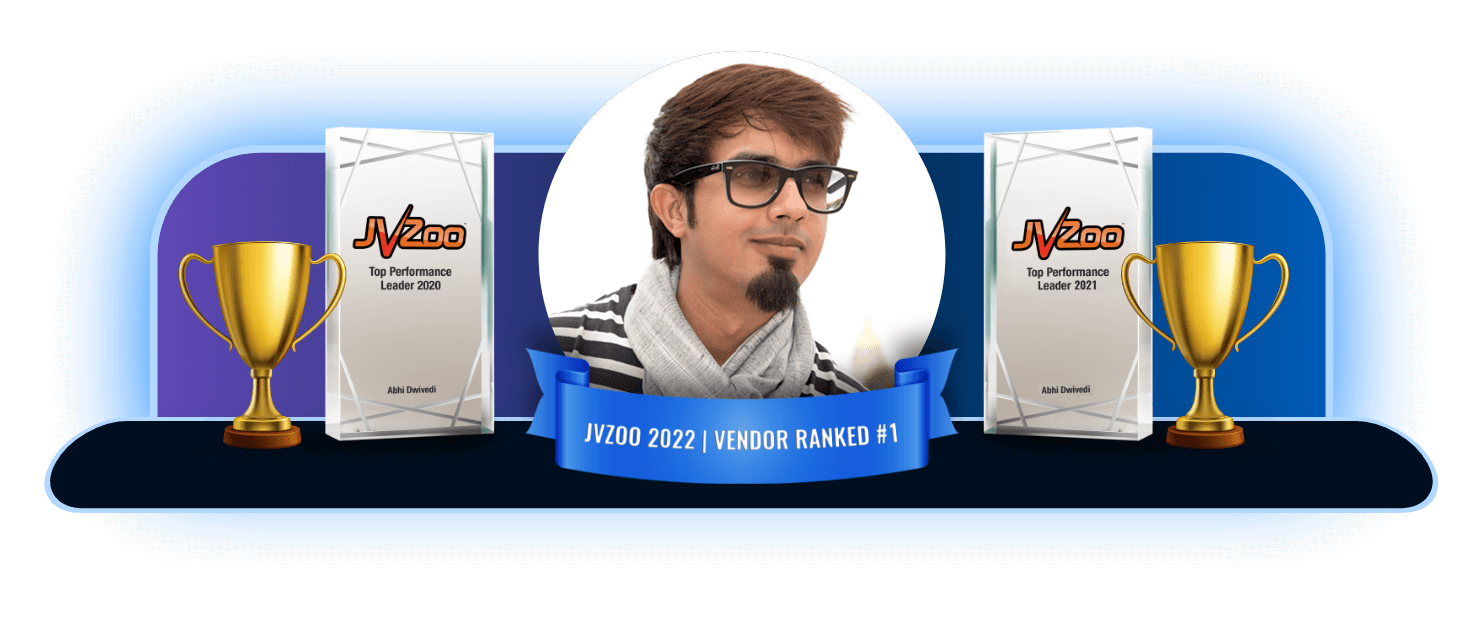 Multiple Times JVZoo
Top Performer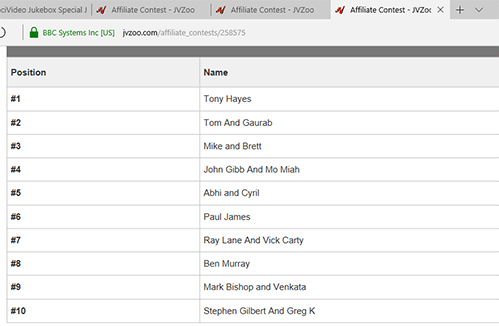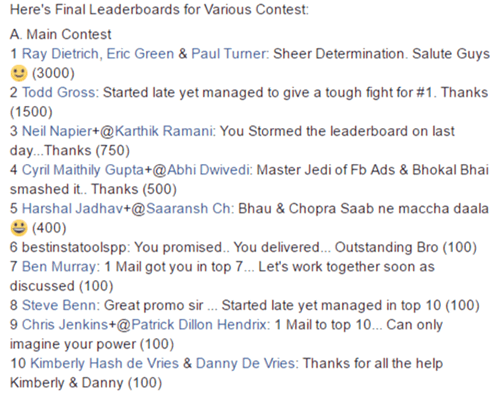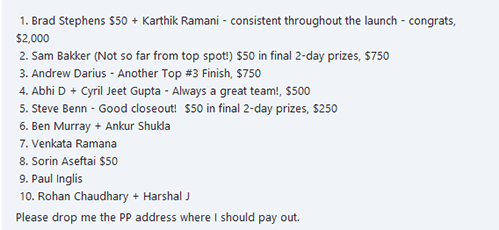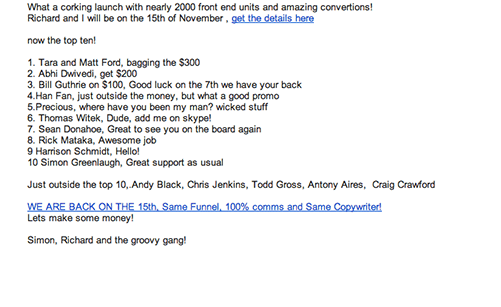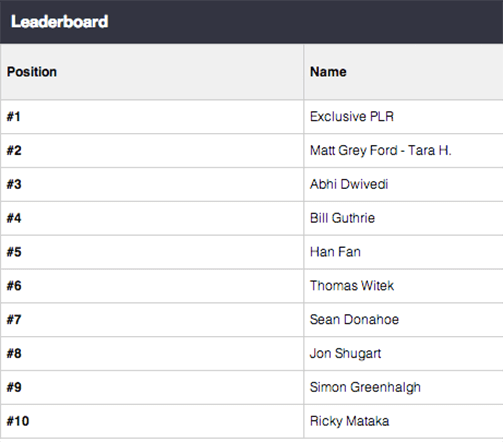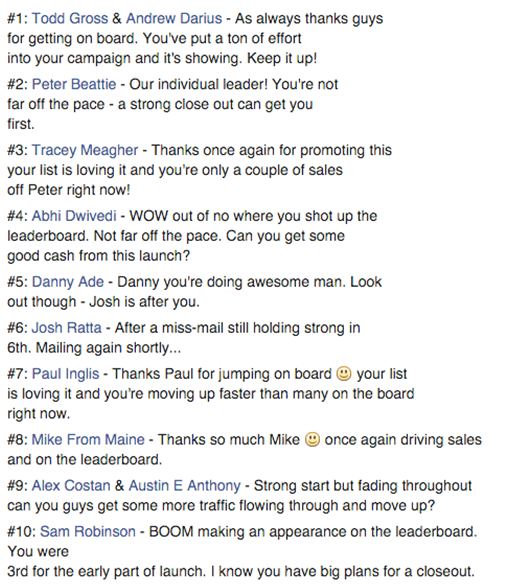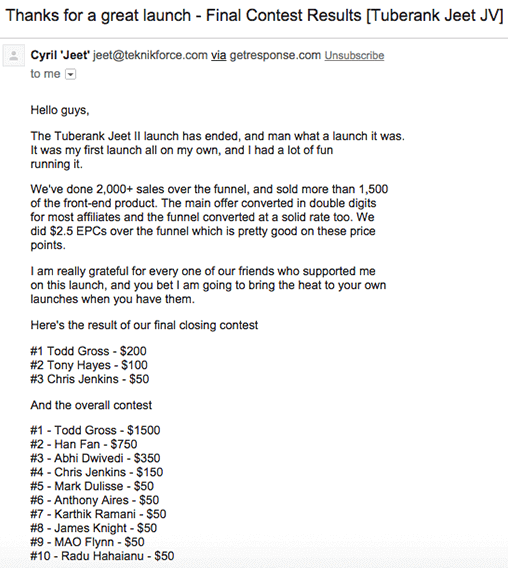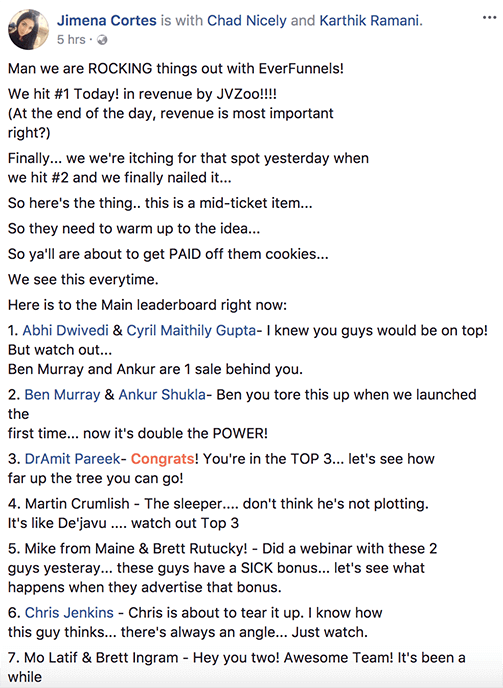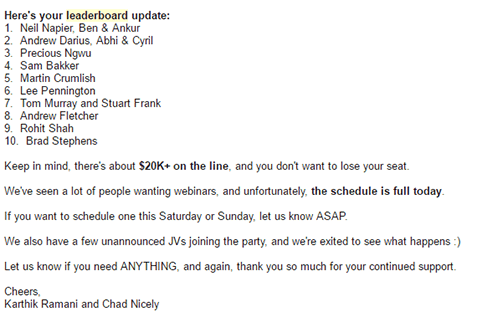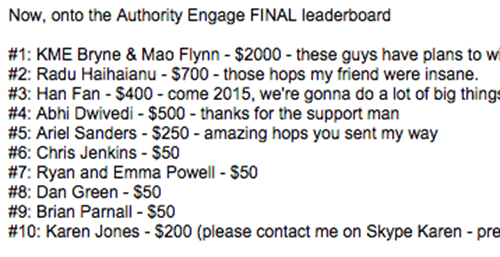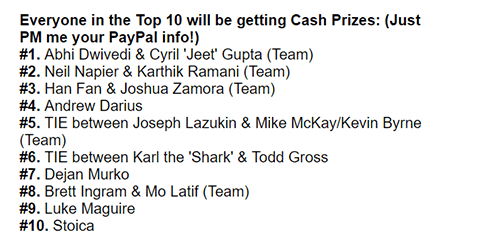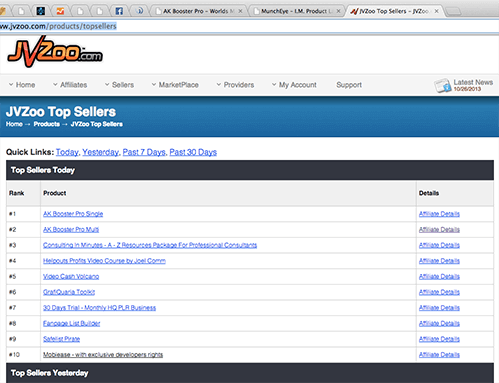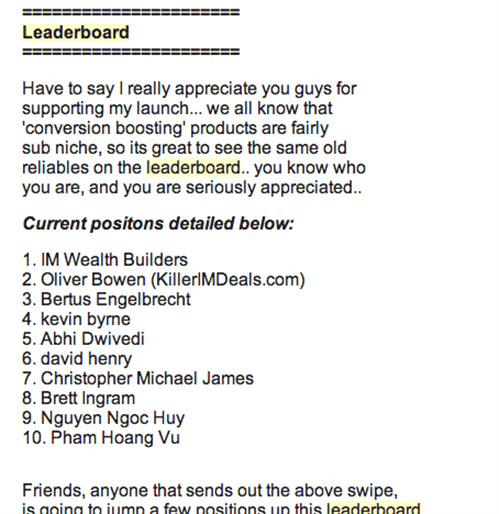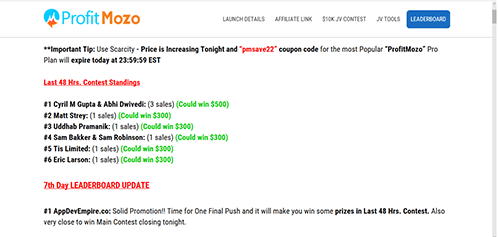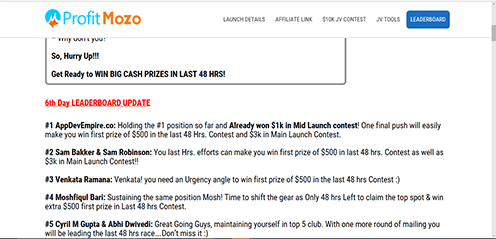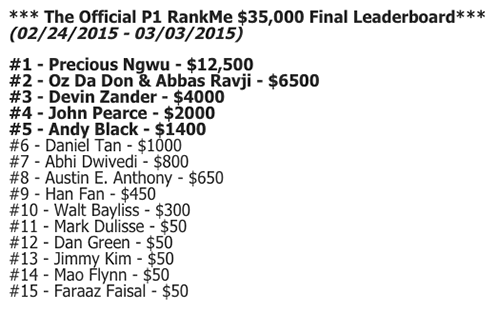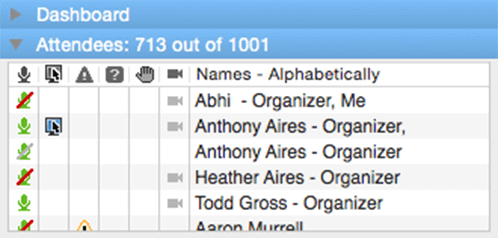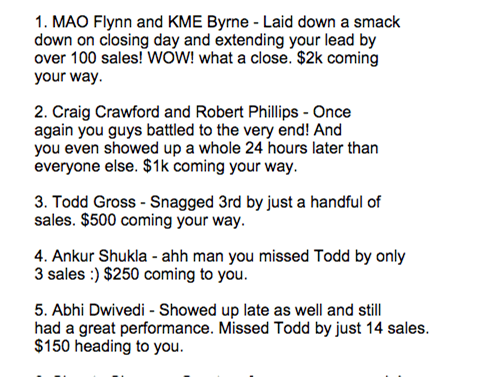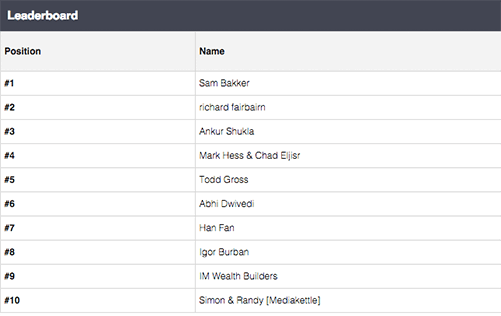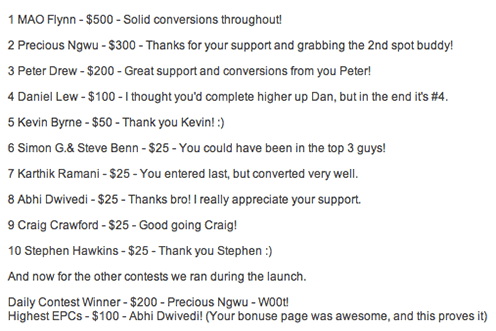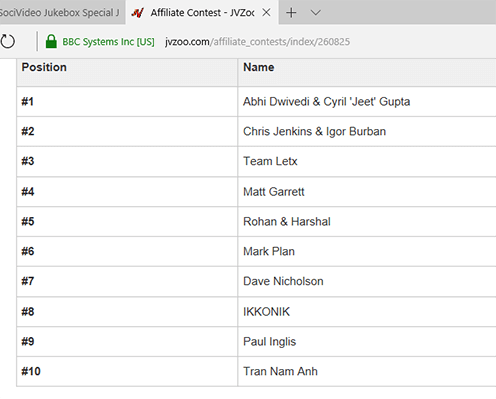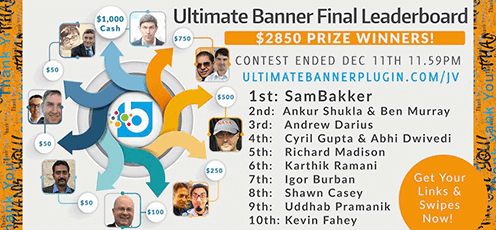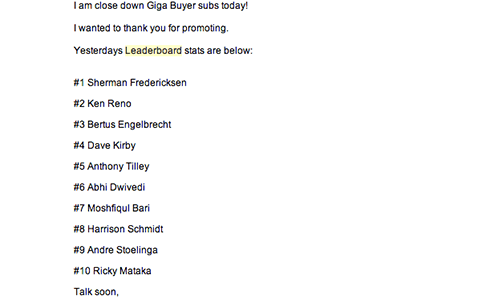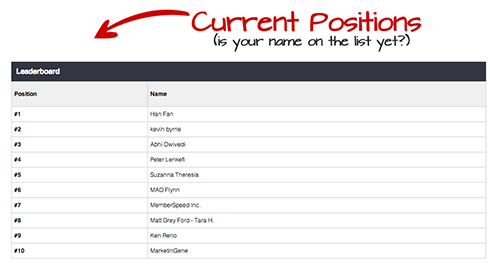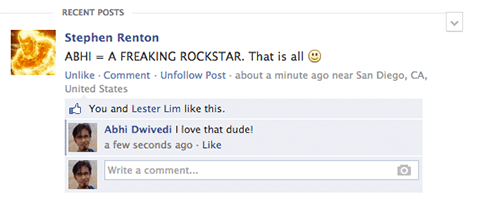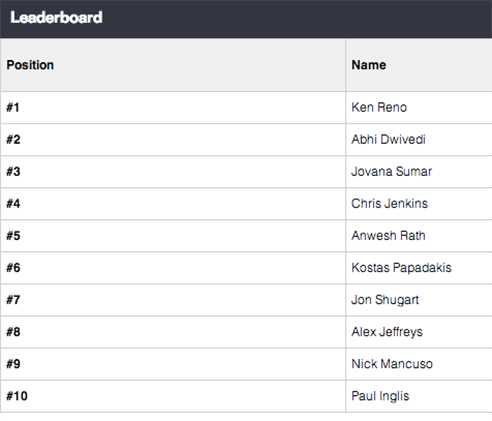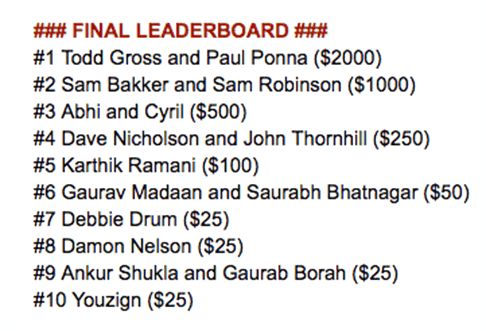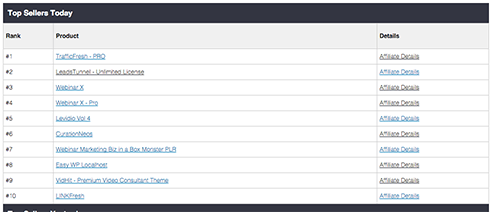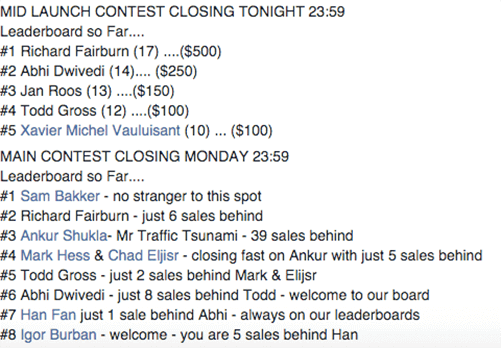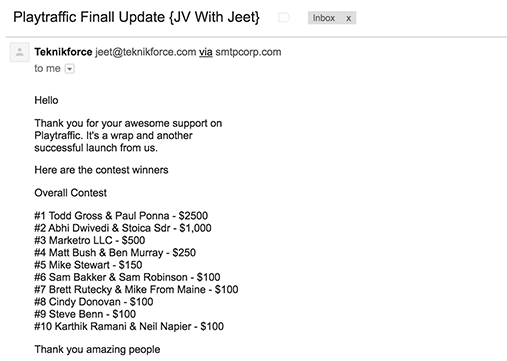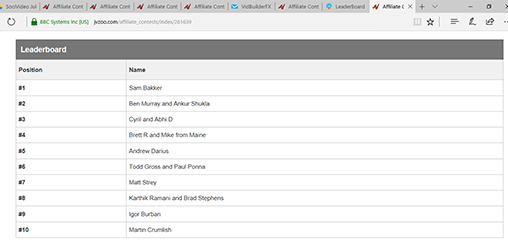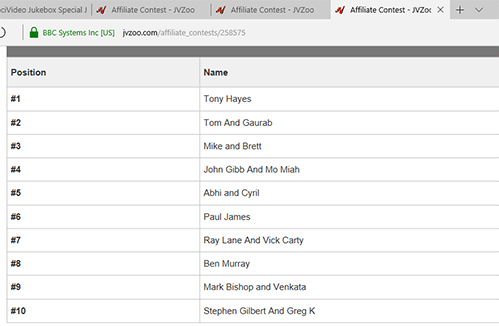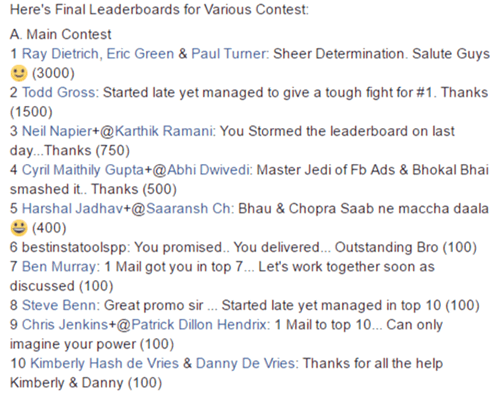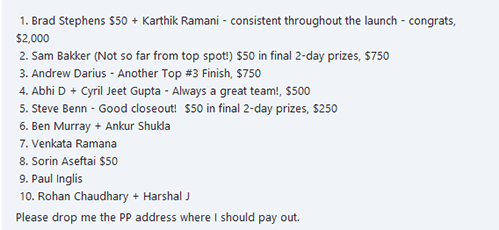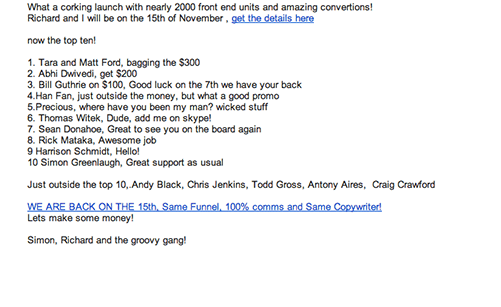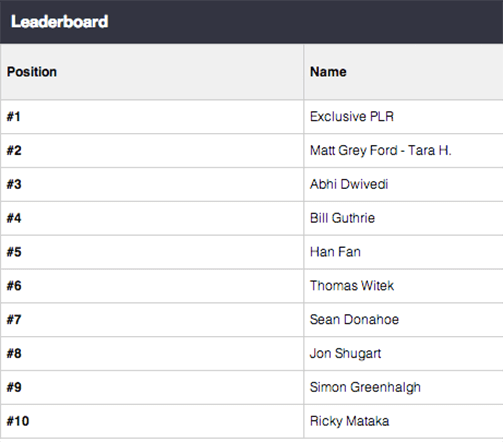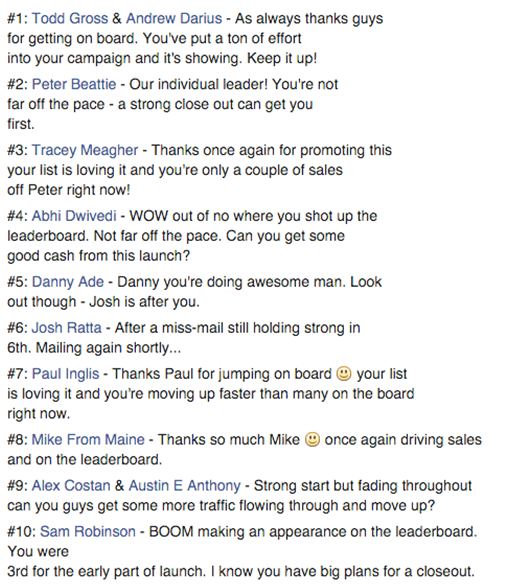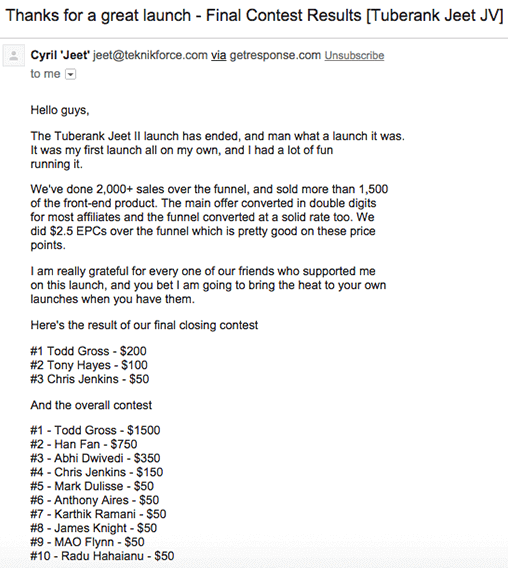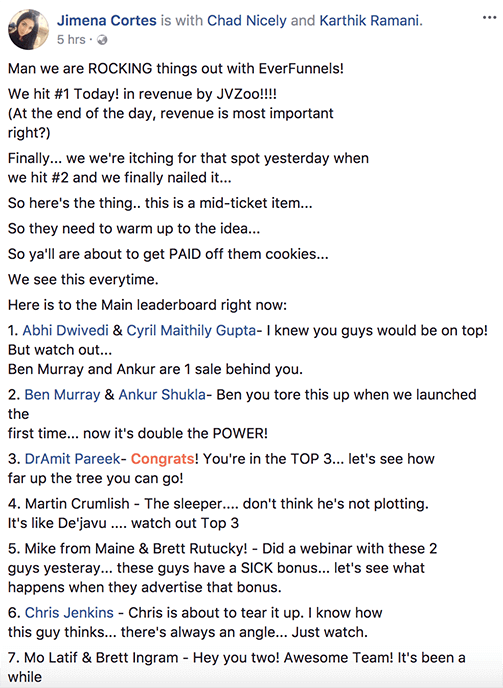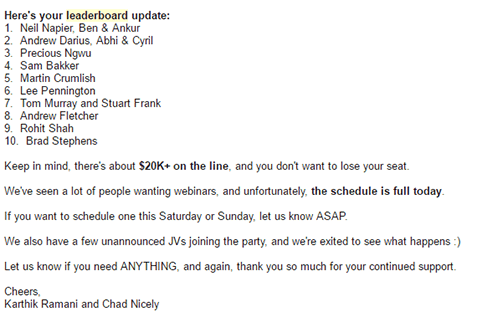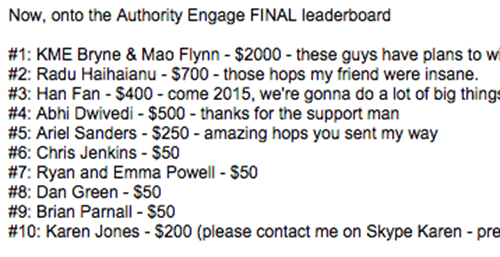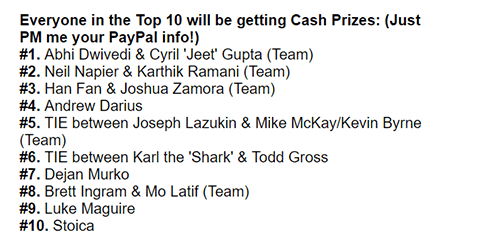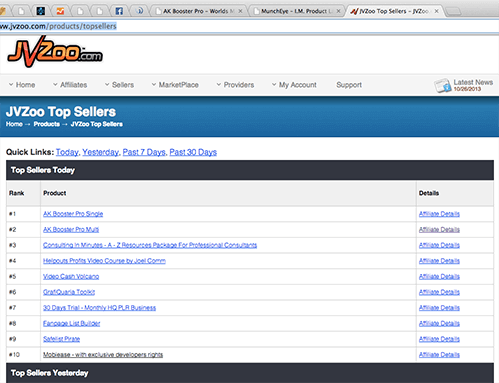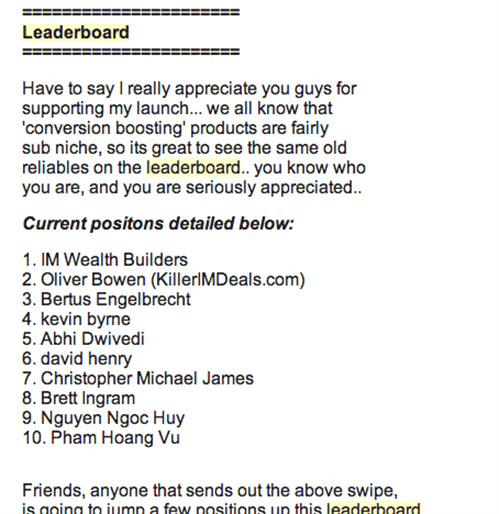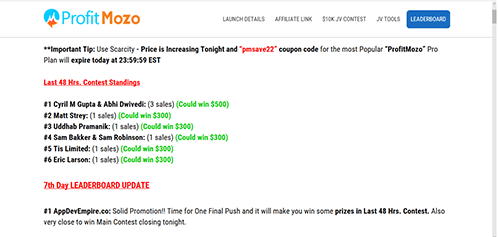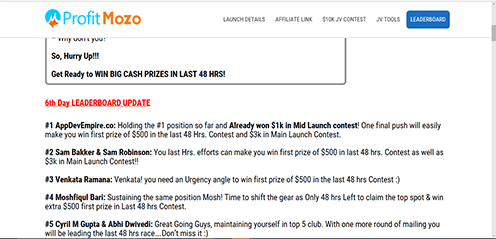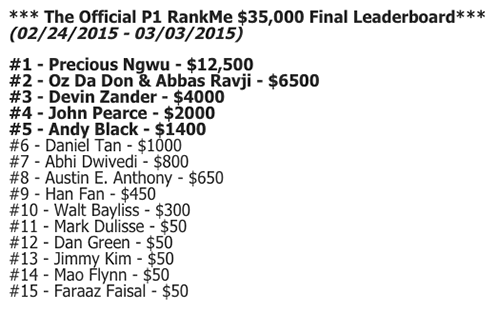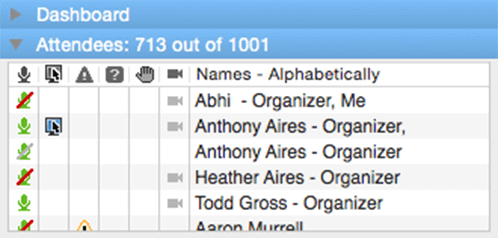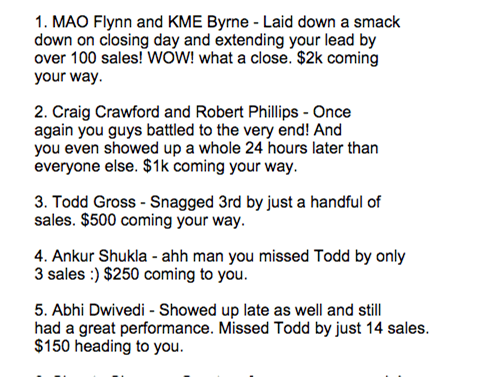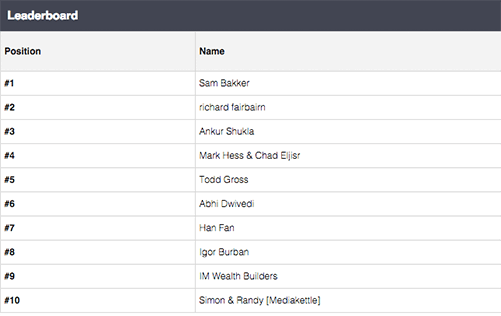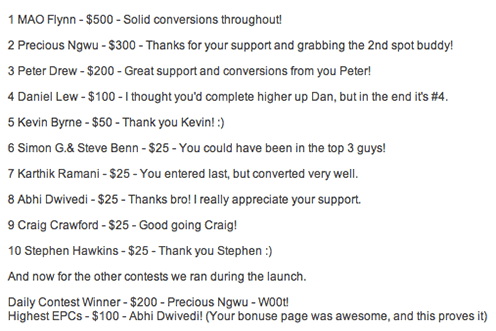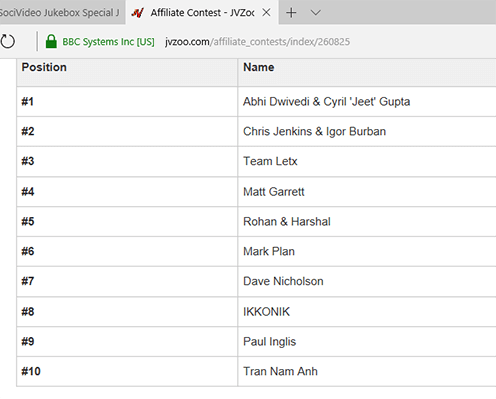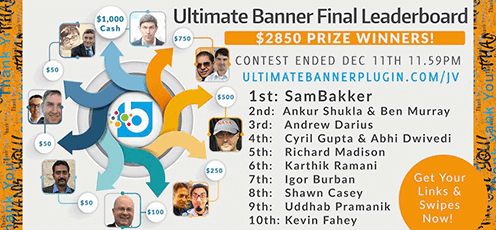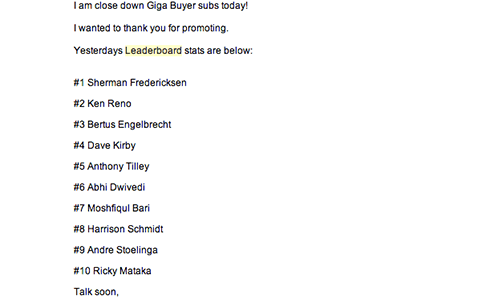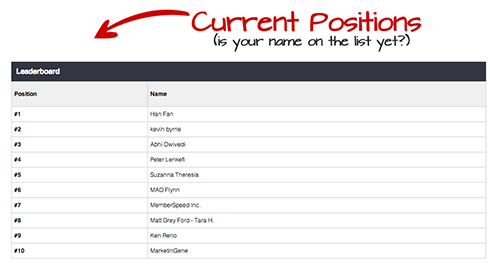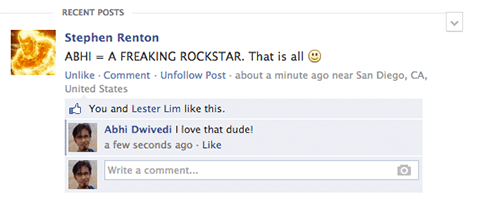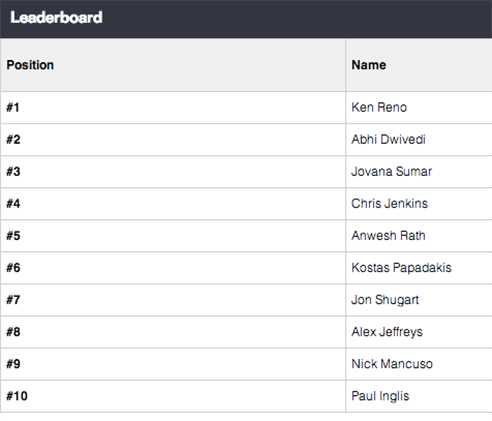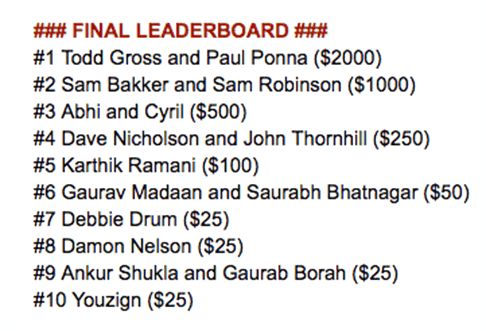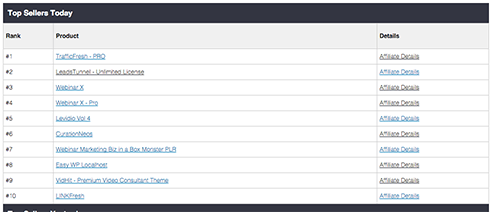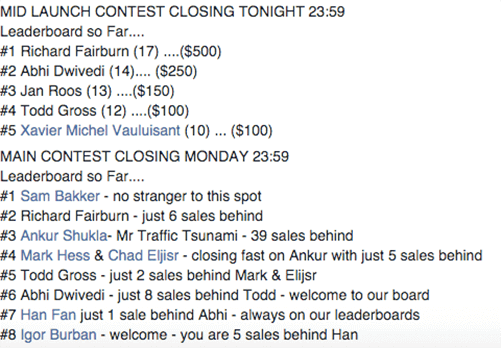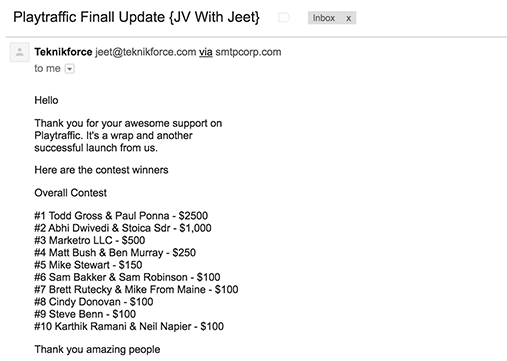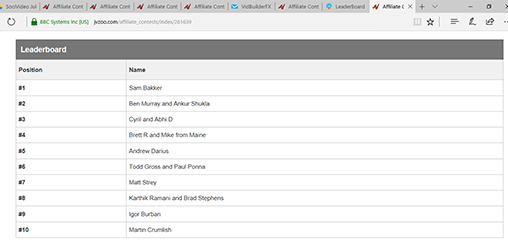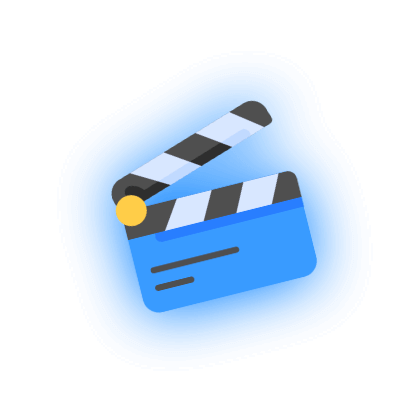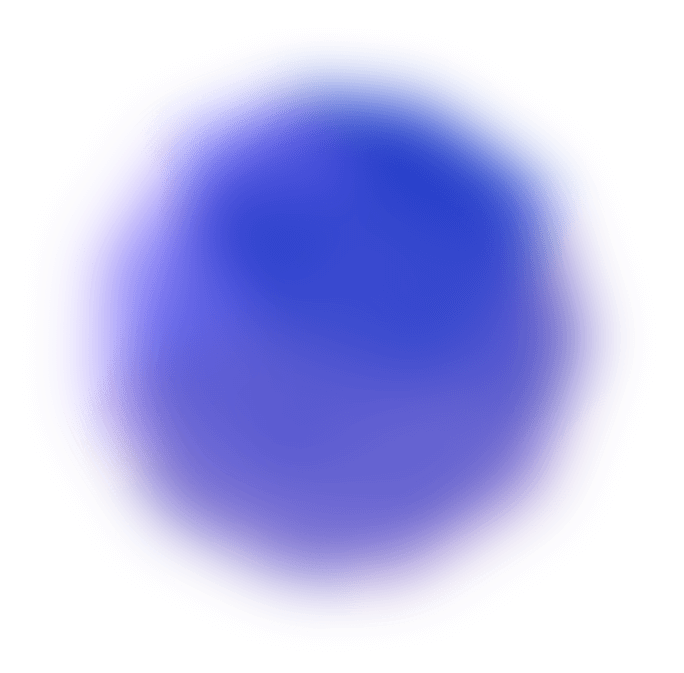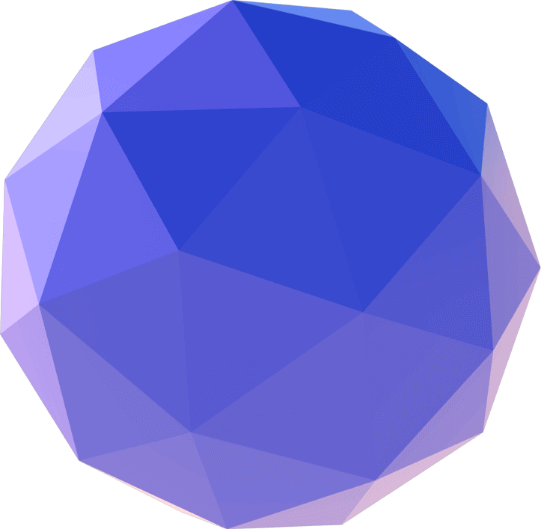 WHAT OUR PARTNER SAY:

Martin Crumlish
I've worked with Abhi both as a partner in the past on some launches and many times as an affiliate for his launches, and with him as an affiliate for mine. Every time, I always got solid EPC's for his products, and he always promotes back with his full support. You can't ask for anything more in a JV relationship and if you support Abhis work, you can be sure of his full support and your own customers being very happy with your recommendation.

Ankur Shukla
Abhi is one of the smartest marketers I know and has launched some amazing products that have been bestsellers. My audience loves when I promote his products coz they are useful, practical and very much needed. Always recommend promoting this offers :)

Neil Napier
Not only is Abhi an experienced marketer, he is also a good friend who I can trust to promote and work closely with. He is a KEEN strategist and has an eye for picking winners everytime with products he create and launches. As an affiliate he has always featured on my leaderboards anytime he has pushed for a launch! If you get a chance - work with him!

Aravindh S.
Abhi has been my affiliate for more than 2 years now, he consistently sends over 500-750 clicks to his email promos and does very well with my launches. If there is one partner that I can rely on, its him! I just love the way he deals with his customers, and his offers convert big time!So if you do get a chance to mail for his launches, make sure you hit it hard!

Paul Okeeffe
Abhi is not only an amazing affiliate/JV partner, but also a fantastic guy to work with. Having worked with him on multiple occasions, I can tell you that he is always one of the easiest and smoothest partners you could to ask to work with. He knows what works, and always over-delivers to his partners and customers, this is probably due to the fact that he has only ever been an online entrepreneur and its his passion for this that clearly shines through. Every time I've promoted anything from Abhi, I've had amazing feedback from my customers and Abhi always ends up in the top 10 of ALL our leaderboards when he runs promotions for us. If you get a chance to work with him or promote any of his offers, definitely do it, you won't regret it.

Precious Ngwu
It's been years since my debut in Internet Marketing and I've had the chance to work with 100s all the way to thousands of people as JV partners, vendors or as affiliates and none of them have beaten the experience I've had working with Abhi Dwivedi. I've worked with him as... - Vendor - Affiliate - JV partner And in all circles, he came out a solid winner, in fact because of how badass he is…we've actually gotten even closer from being just JV partners to being great friends, someone I can actually confide in with absolute confidence both in times of my need, rough and oh yea… in times sweet ass money making too. Simply put…Abhi is one of the best guy out there…period!
Request Affiliate Link

If you have any questions or need review access, ping me on Skype or email.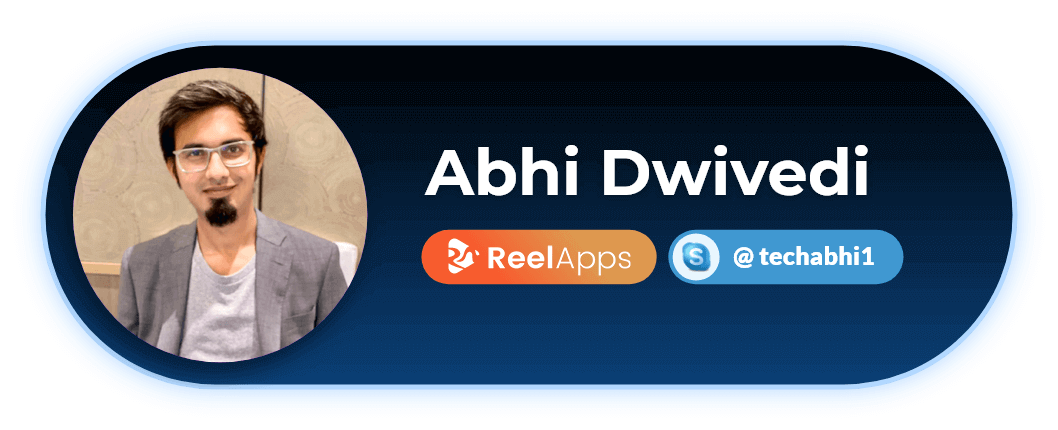 Every effort has been made to accurately represent our product and it's potential. Any claims made of actual earnings or examples of actual results can be verified upon request. The testimonials and examples used are exceptional results, and don't apply to the average purchaser and are not intended to represent or guarantee that anyone will achieve the same or similar results. Each individual's success depends on his or her background, dedication, desire and motivation. As with any business endeavor, there is an inherent risk of loss of capital and there is no guarantee that you will earn any money.
By making a purchase on this website, you agree to abide by all our policies and will not be misusing our product(s) for any wrongful purposes.
Copyright © StoryReel.io | VineaSX Solutions LLC - UAE